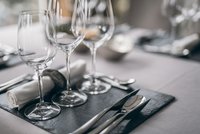 Light, Mediterranean, full of flavour:
That's the taste of summer!
What does your summer taste like? Fruity and fresh, light and Mediterranean? Let us introduce you to our favourite summer recipe.
Cuisine is a hot topic at our Alpine hotel in Tyrol: our kitchen team selects only the finest ingredients from sustainable, organic agriculture and transforms them into delicious culinary delights to make your mouth water. Our favourite summer recipe is a light courgette roulade:
For enough to serve four people, slice 500g courgette into fine strips. Then, separate 5 eggs and beat the whites until they form stiff peaks, then fold in the yolks. Add 100g flour plus salt and pepper, mix well, and then fold in the courgette strips. Spread out the dough on a baking tray and bake for 25 minutes at 200°C. After baking, transfer the dough to a tea towel and roll it up. When the dough has cooled, you can fill it with whatever takes your fancy. We recommend filling it with cubed tomato and mozzarella with fresh basil. You can enjoy the finished roulade warm or cold – which is just perfect on those hot summer days. Simply delicious!