Our wellness hotel in Pitztal
Relax, recharge, experience
Welcome to Naturpark SPA! At our wellness hotel in Pitztal, the name says it all: the dreamlike natural world of Kaunergrat Nature Park can be found in the 1,000m² wellness area with saunas, relaxation rooms, and massages.
Whether you take a dip in the indoor pool, enjoy the impressive mountain landscape as well as the scenic head of the valley from the infinity pool, or work up a good sweat in one of our saunas – as soon as you close your eyes and let your imagination wander, you'll find yourself in our great outdoors.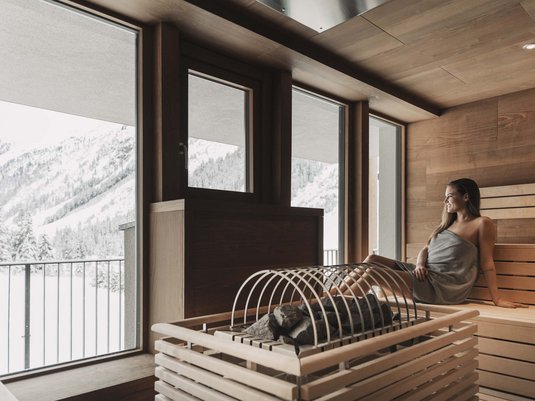 Warm moments and striking panoramas
Are you wondering how best to leave everyday life behind you? Then pay a visit to the saunas at our wellness hotel in Pitztal! In the panoramic event sauna (90°C), various infusions with special aromas and an impressive view await you. In the stone pine sauna (65°C), experience the calming effect of the stone pine wood. Or how about a sweat? In the Tyrolean sweat room, you can enjoy rustic Tyrolean flair. If you prefer humid heat, the steam sauna (47°C) would be just right for you, and in the amethyst healing grotto, you will experience the healing and cleansing effect of this versatile gemstone. From 2 p.m., the entire Naturpark SPA including the fitness park is an adults-only area.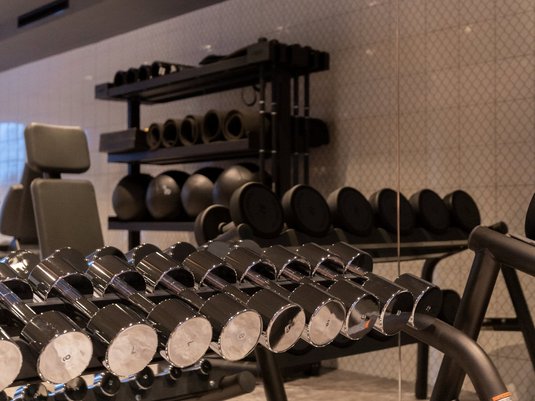 Take a breath and replenish your energy
Afterwards, we recommend that you build on this feeling of relaxation. How, you ask? By taking a few moments for yourself in the fragrant Swiss pine panoramic relaxation room, in the Sky Lounge with panoramic view, or in the exquisite quiet zone while letting everything around you drift away. Access to the sauna and relaxation areas are for guests aged 16 and over, while children can enjoy themselves in our separate family spa. You can work out in our fitness park with all kinds of modern Technogym equipment. If you want to loosen up your muscles afterwards, we recommend one of our soothing and energising massages. Our spa areas won't just indulge you with peaceful relaxation, they will also treat you to a spectacular panoramic view of the awe-inspiring Pitztal mountains and the idyllic head of the valley.
Attention families: If you are spending time at our wellness hotel in Pitztal with your whole herd including kids, you should stop by our family spa!