THE hotel in St. Leonhard im Pitztal
Welcome to Sportalm!
We are down-to-earth, we stick together, we give each other strength, and we carry out our daily work with a lot of passion: welcome to Alpine Resort Sportalm! Have you learned about our power animal yet? It's the king of the Alps, the majestic Alpine ibex (or "Steinbock" in German). In it, we recognise many of our values:
We love the wild beauty of Pitztal and feel most at home in the mountains.
We trust each other wholeheartedly and always put family first.
We draw our strength directly from nature.
We are deeply rooted in wild, romantic Pitztal.
We feel safe and valued through the comfort of family.
And that's exactly what you feel at our hotel in the tranquil Pitztal village of Plangeroß from the moment you set foot inside. The warm atmosphere fills every corner, the lovingly decorated rooms furnished with natural materials bring a piece of the mountain region into the hotel, and our family spirit is a constant presence. So it's no wonder that we were inspired by the heraldic animal of our St. Leonhard community. Put your hooves up and enjoy your fantastic holiday à la Sportalm!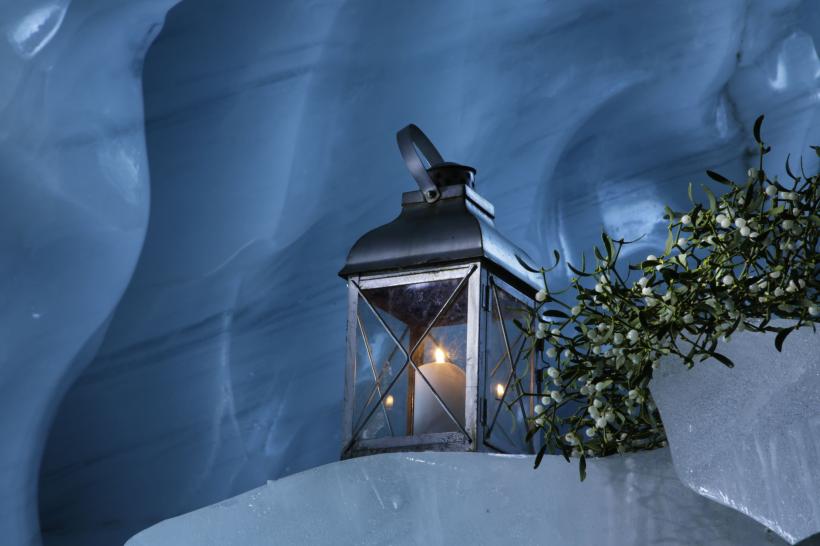 Waiting for Christmas 4=3
3 nights |

01/12–23/12/2023
+
from
€547.00
p.p.
inkl. 3/4 Gourmetpension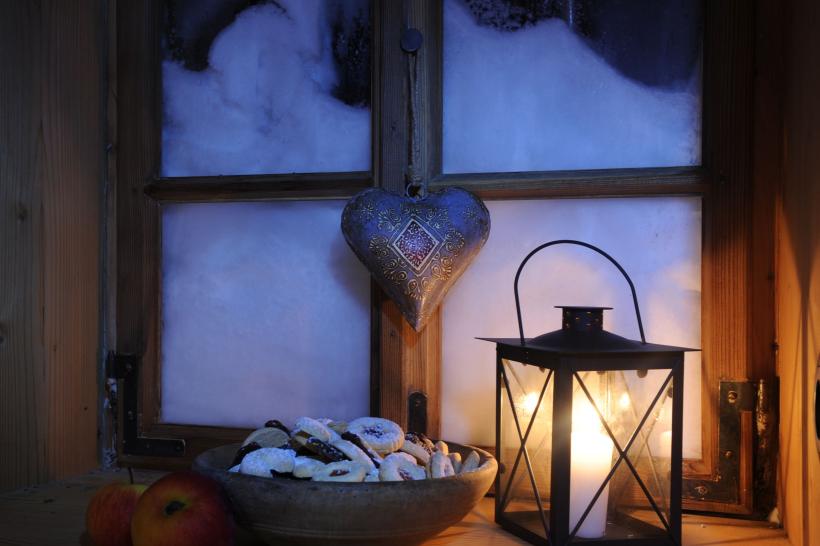 3 nights |

22/12–27/12/2023
+
from
€784.00
p.p.
inkl. 3/4 Gourmetpension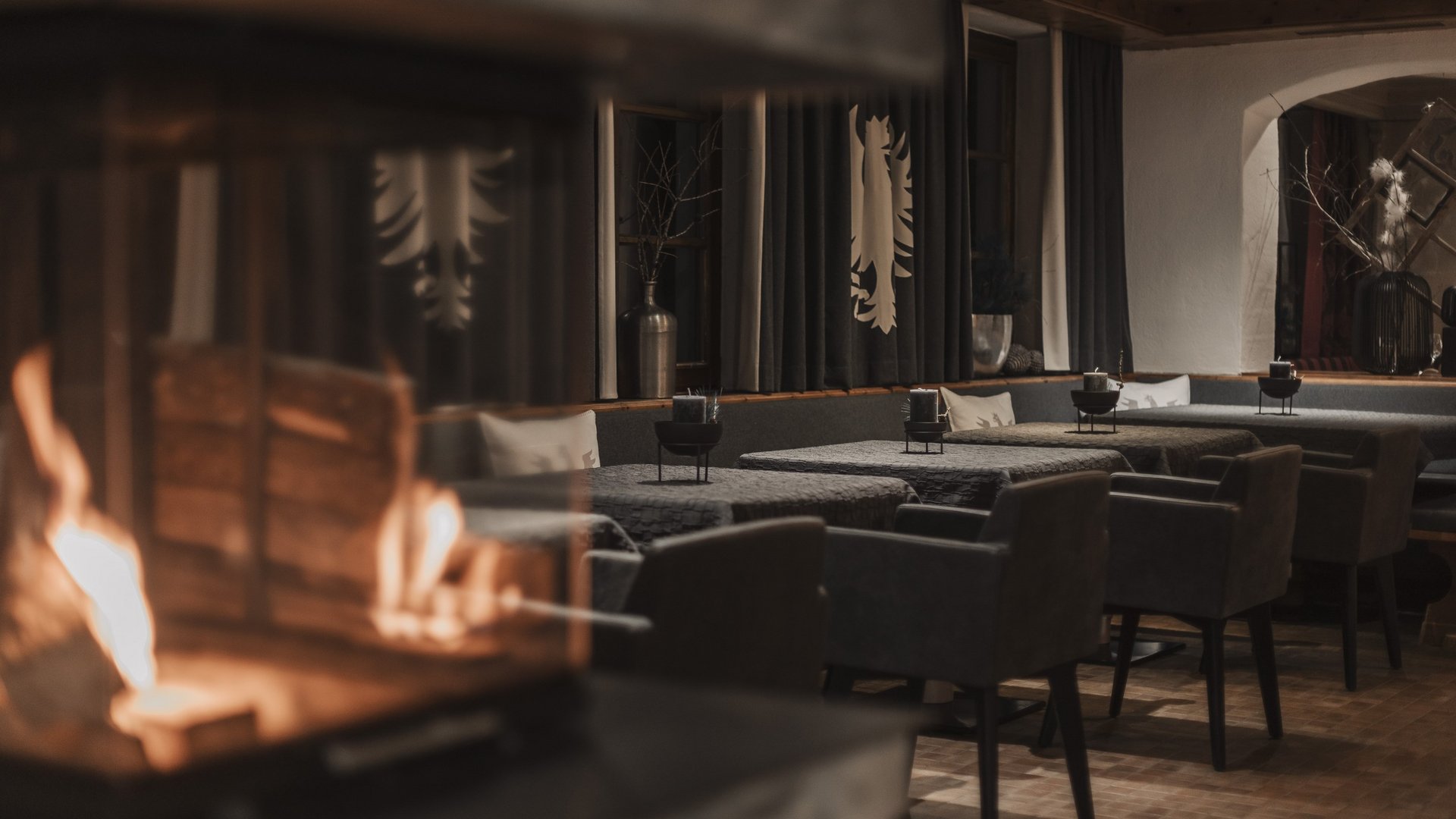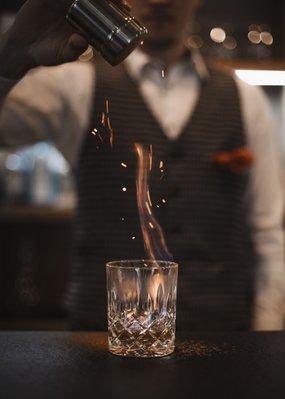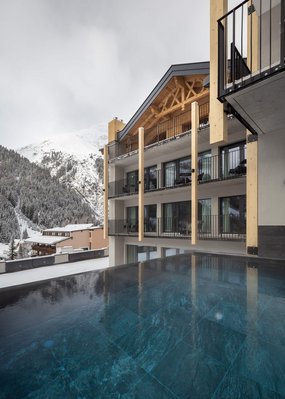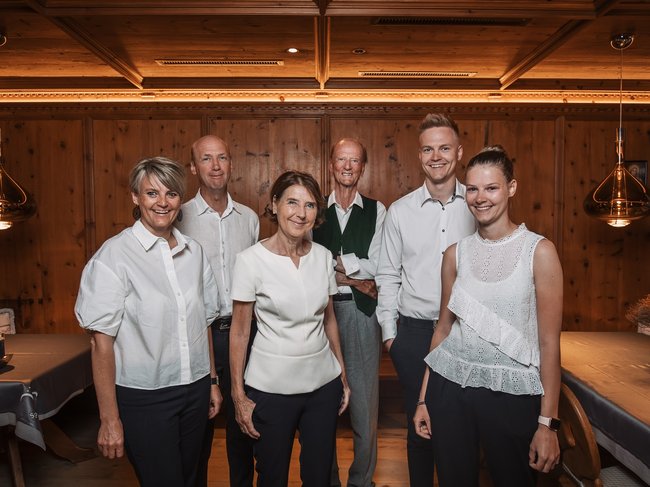 Who is actually behind the management of Alpine Resort Sportalm, our hotel in St. Leonhard im Pitztal? Well, your hosts are Martin, Angelika, Larissa, Fabian, Grandpa Sepp, Grandma Reini, and Seppi. They are truly dynamic people. Read more about the Schwarz-Siller family!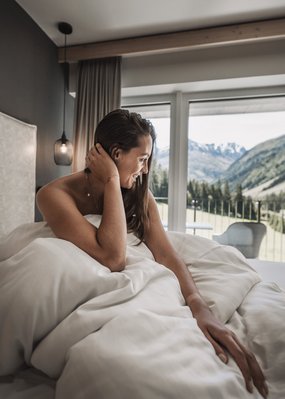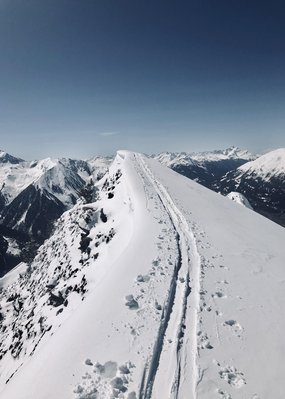 Are you up for some exclusive insider tips? Your hosts will reveal their personal power hotspots and what makes them so special. Maybe one or two tips will even make it onto your bucket list!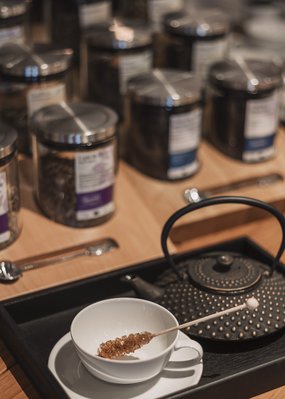 Taste explosions to delight the palate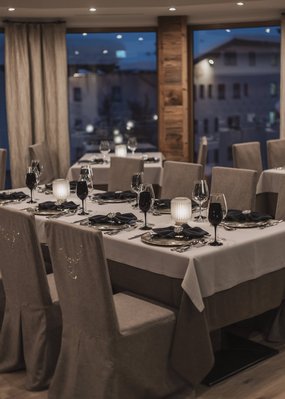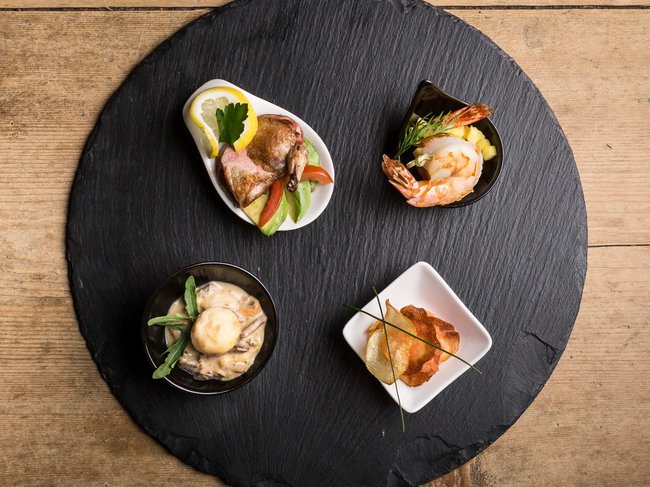 Imagine starting your day at our hotel in St. Leonhard im Pitztal with a hearty breakfast buffet with fresh bread as well as yoghurt, cheese, sausages, and a variety of freshly prepared egg dishes from local farms. In the evening, a delectable menu which skilfully combines international and Alpine cuisine awaits you. No, this symphony is not a dream but the crowning glory of your Sportalm holiday!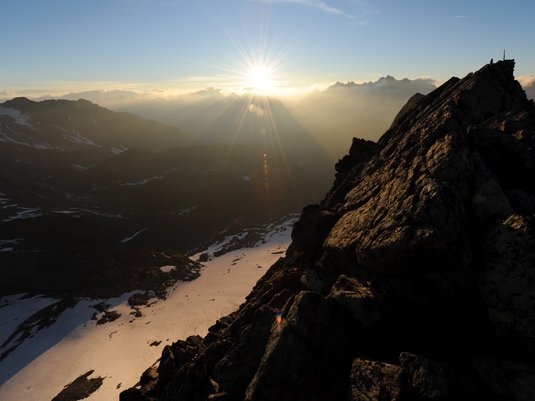 Into the wild: Kaunergrat Nature Park
In Kaunergrat Nature Park, species conservation is the top priority. The network hase existed since 1998 and consists of seven designated protected areas in Pitztal, Kaunertal, and Fließ:
Kaunergrat landscape conservation area
Piller Moor
Special protected area Ötztal Alps
Arzl Pitze gorge
Fließ's sunny slopes
Riegetal
The dry grasslands in Kauns, Kaunerberg, and Faggen
It is particularly important to preserve the animal and plant species that live here, the cultural-historical wealth, and the unique cultural landscape. It's no wonder, then, that approximately 1,200 Alpine ibexes feel safe and comfortable here!
Kaunergrat Nature Park has much more to offer than just impressive flora and fauna, it is a spectacular hiker's paradise that extends over 590km². There's a good reason why Pitztal is also known as the "roof of Tyrol"! Go on dreamlike hikes and adventurous summit tours, enjoy majestic panoramas, and observe the graceful inhabitants of this nature park. If you are out and about with your family, exciting information about Kaunergrat Nature Park awaits you on educational and themed trails. Please note: The nature park focuses on sustainable and low-impact tourism as well as on respectful interaction with nature. This all helps to ensure that we can still meet our powerful Alpine ibex here in the future.