Looking for refreshment? Stop by our restaurant in Pitztal!
Delicacies à la Sportalm
Hmm, what smells so good in here? It's the extraordinary culinary delights at our hotel in St. Leonhard im Pitztal! Host Angelika is the hub of the hotel restaurant as well as the driving force behind the kitchen and service team. With a lot of love, our chefs conjure up delicious pick-me-ups, a harmonious interplay of regional and seasonal ingredients, culminating in creative delicacies from traditional and international cuisine. Your mouth is probably watering already, isn't it? And Angelika hasn't even introduced you to Sportalm's pampering board yet.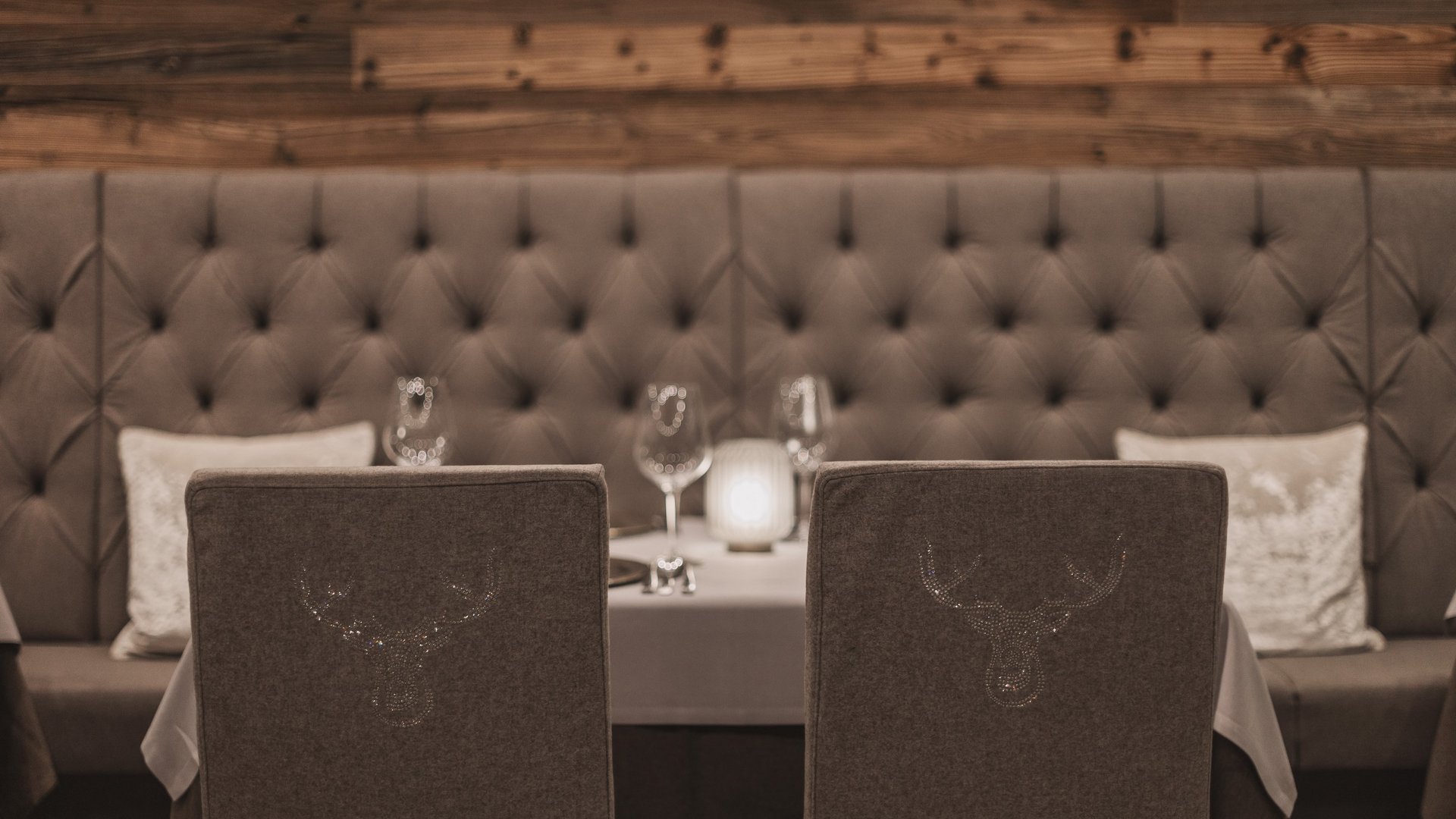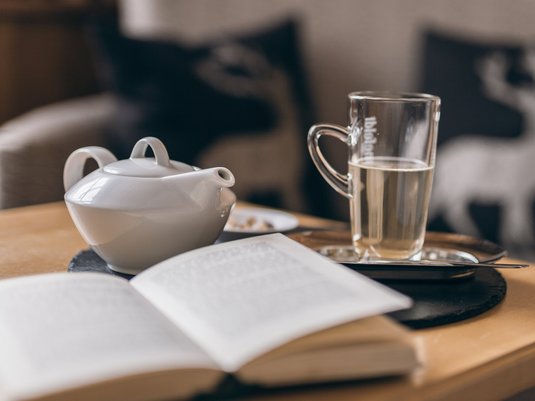 In the morning, you'll feel like an emperor ...
Imagine waking up in the morning rested in our cosy beds, the sun casting its first delicate rays through the large windows. As soon as you leave your room, you smell the enticing aroma of fresh coffee. At the breakfast buffet, you find fresh bread from Schranz bakery in Pitztal, traditional alpine butter, local cheeses, yoghurt from the local farm "Anders Hofschank" as well as sausages and eggs from a farm we trust. So, charge up your batteries for a day in the mountains and taste the delicious flavours of Pitztal.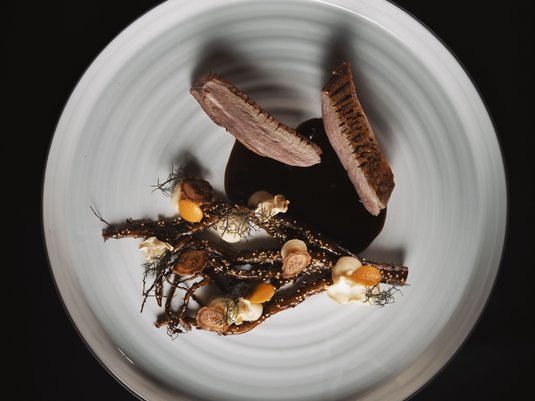 ... and in the evening like a gastronomist!
All your gourmet dreams come true with our evening menu. First, ring in the evening with a refreshing aperitif. Our four dining rooms provide the perfect ambience so you can make yourself comfortable in an original Tyrolean Stube (or "parlour" in English) with tiled stove and richly decorated ceilings, or in the modern dining rooms with alpine flair. With every bite, you embark on a culinary journey through the rustic and traditional delicacies of Pitztal, which blend seamlessly with international creations. These taste explosions are accompanied by selected wines from our wine cellar.
Other culinary highlights:
Every Sunday, we offer a gala dinner.
At the buffet, fresh salads and small starters await you every evening.
In the afternoon, we spoil you with sweet treats and savoury delicacies.
Every Tuesday, there is a dessert buffet with Austrian specialities.
In summer, you can round off your Friday evening with a lively barbecue.
Since you – unlike our power ibex – like to chew on more than just grass, we have made it our goal to provide you with incomparable culinary delights and taste explosions right from the first bite. Angelika is committed to this day after day, assisting the kitchen team and lending a hand herself to serve breakfast in the morning.