Our insider tips for your active holiday in Pitztal
Let us tell you our most coveted secrets.
The longer we live in idyllic Pitztal, the more we appreciate the untouched landscapes, protected habitats, and awe-inspiring views. We are hosts with heart and soul who look forward to a wonderful day with our guests as soon as the alarm clock rings. But when we need to take a break and recharge our batteries, each and every one of us has found their own place of strength over the years, where everyday life can easily fade away.
Of course, we would like to share our insider tips for relaxing, enjoying, and recharging your batteries with you. So here are our personal power hotspots – perhaps there's one for you, too!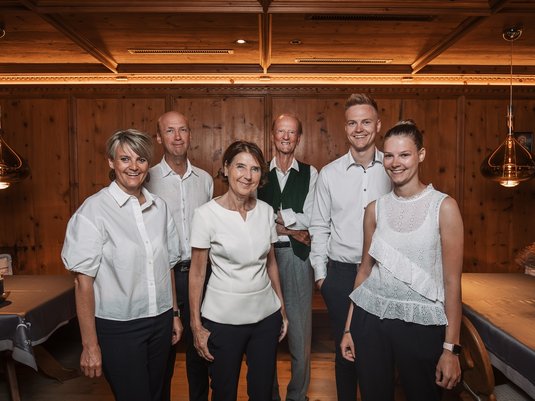 Martin's power hotspot: family
At Sportalm, Martin sets the tone, pulls the strings, and keeps an eye on everything – but for that he needs the support of his family. When he has Angelika, his children, and his parents around him, he loses his frown and swaps his tension for a smile which really renews his spirit. So for him, his family is truly a source of strength.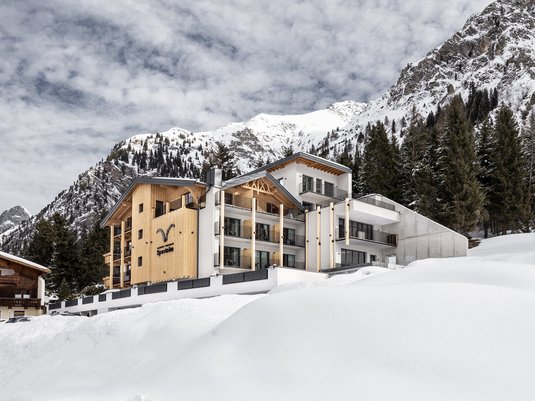 Angelika's power hotspot: Sportalm itself
They really do exist, people who feel most at ease at work. But Angelika is not really a true workaholic, she is rather the good soul of Sportalm, who leaves her mark on every detail and has created a cosy haven for her family and guests. She makes sure that guests want for nothing, that the wellness area is infused with soothing aromas, and that our rooms are decorated with loving detail. When she is praised for her trained eye, Angelika's heart soars and she sets to work on the furnishing catalogues with new energy.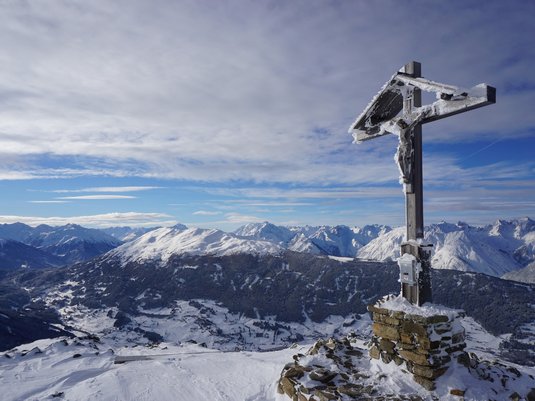 Larissa's power hotspot: sports
Of course, a power hotspot doesn't necessarily have to be a place, but can also be also a hobby, a feeling, or a person. Larissa's place of strength is sport in incredible variety: When hiking, biking, skiing, golfing, and unicycling, she forgets everything around her, concentrating only on her regular heartbeat, the impressive natural landscape around her, and the endorphins that flow through her.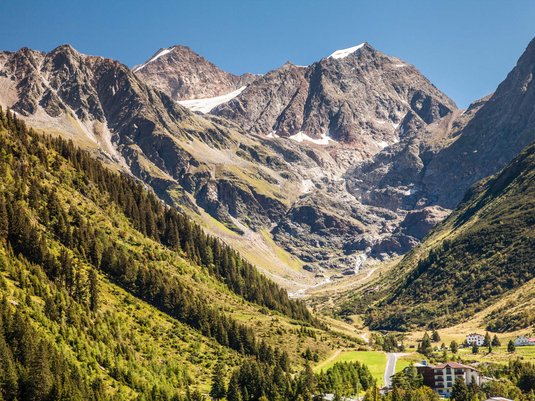 Fabian's power hotspot: behind the wheel, foot on the pedal
Fabian regains his strength when he sits behind the wheel of his beloved cars, the cool gear stick in his right hand, and his left elbow casually resting out of the window. When he jets along the scenic roads in Pitztal and watches the landscapes go by – sometimes faster, sometimes slower, he has a very precise foot on the accelerator – he forgets everything around him, it's just him and his ride with plenty of horsepower under the bonnet.
Opa Sepp's power hotspot: Pitztal's hiking trails
Hiking used to be Grandpa Sepp's passion! Sepp loved to be out in nature, on wide gravel paths, narrow mountain goat trails, and rocky high-altitude trails. When hiking, countless feelings of happiness flew through Grandpa Sepp and even after so many years, he still can't get enough of the dreamlike mountain world of Pitztal. All worries and little aches and pains disappear in the meadows and forests around Sportalm. After many years as a Sportalm hiking guide, however, Grandpa Sepp has stepped down and is now taking it easy.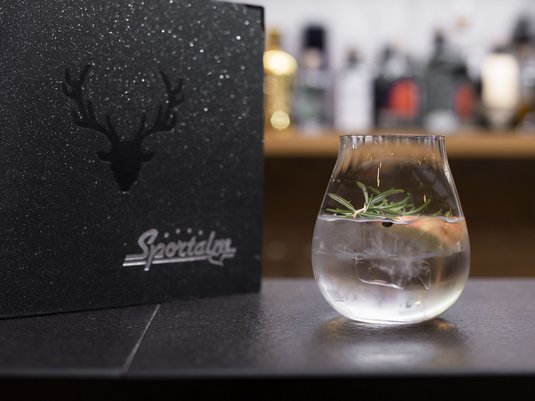 Oma Reinhilde's power hotspots: the guests at our hotel bar
As we said it before, a power hotspot can also be a person – or several in Grandma Reini's case. After keeping an eye on everything at Sportalm during the day and giving Martin and Angelika a helping hand, she really enjoys entertaining our guests at the bar in the evening and making them laugh with her jokes and sayings. Laughter is known to be contagious, as well as being the best medicine, so she likes to join in with the chuckles of our guests which rejuvenates her immensely.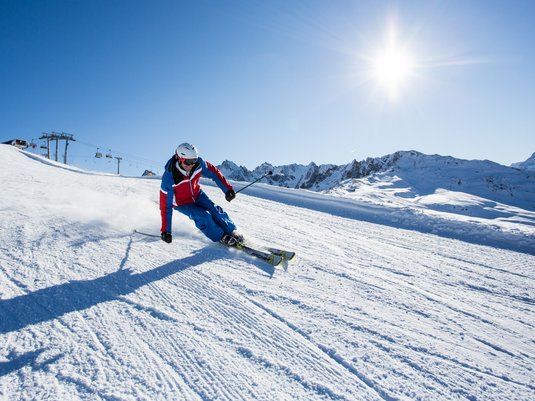 Seppi's power hotspots: the Pitztal slopes
Skiing is the easiest thing to do ... and Seppi agrees! He is a qualified ski instructor and feels right at home on the slopes of the Pitztal glacier or in the Hochzeiger ski area. But Seppi is also a passionate ski tourer, so it also fills him with a special kind of happiness to whizz through the deep snow-covered forests in Pitztal on powdery fresh snow. In summer when he can't go to the pistes, he busies himself with the pots and pans and renews his energy by cooking, his second hobby – and the rest of the family really enjoys the results!