More than just skiing in Pitztal
Amazing winter hikes and ski tours
Dreamlike snowy landscapes, a panoramic view of the snow-covered three-thousand-metre peaks, icing-sugar forests – and you right in the middle of it all. In our glacier region, glorious, glistening natural snow awaits you from December to April. Join Seppi on a leisurely winter or snowshoe hike through the enchanting Pitztal forest, listen to the crunch of the snow under your feet, and renew yourself in the most peaceful and idyllic of winter landscapes. The highlight: During the winter hike in Pitztal, Seppi will entertain you with exciting stories and fun facts about Pitztal and Kaunergrat Nature Park.
Our insider tips: How about a leisurely hike along the edge of the forest around our village of Plangeroß or a spectacular tour through the icy Taschach Gorge? You can also try your hand at ice climbing here.
If you want to increase the pace, you should opt for a ski tour in Pitztal. Here too, Seppi would be happy to accompany you and show you his favourite routes and spots. After a panoramic ascent, you'll head back down to the valley along forest paths and through fresh powdery snow. What do you think of a ski tour to Gogles Alm, the icy Rifflsee, or the mighty Taschachferner? Those are just a few examples!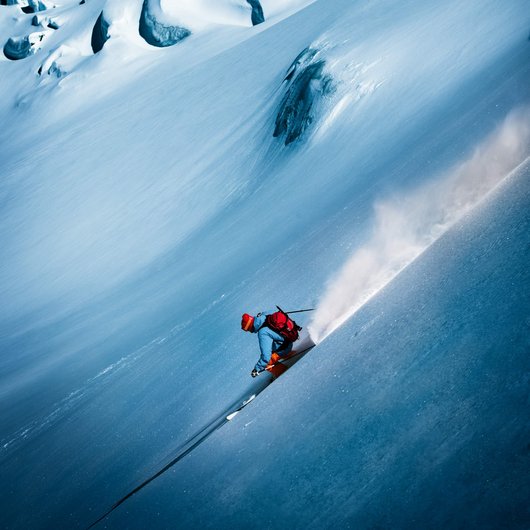 THE PITZTAL SLOPES – Seppi
I enjoy ski touring through forests covered in deep snow. I find peace at the sight of our snow-covered three-thousand-metre peaks.