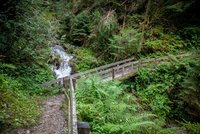 The joys of hiking in Pitztal
Our excursion tip: the Braunschweiger hut
Marvel at the spectacular backdrop of the Tyrolean mountain landscape at 2,759 metres above sea level: the Braunschweiger hut makes it possible.
A hike to the Braunschweiger hut in Pitztal on your family vacation in Austria is a uniquely beautiful summer experience. The starting point of this tour is the charming village of Mittelberg in Pitztal. From here, the trail initially leads gently uphill through picturesque meadows and forests. The peace and beauty of nature are your constant companions as you slowly approach the majestic mountain world. The trail leads along a clear mountain stream, whose murmur provides a refreshing and calming atmosphere. Time and again, you are transfixed by powerful views of the surrounding peaks and snow-covered glaciers.
In the final stretch, the trail becomes steeper and rockier. But fear not, for your efforts will be richly rewarded upon reaching your destination – the Braunschweiger hut. Here, you can indulge in sweeping panoramic views and immerse yourself in the wonder of the surrounding natural beauty. It's a truly marvellous experience!