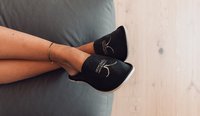 Luxurious holiday pleasures
When do we get to pamper you?
Have you already scouted out the perfect opportunity for a long weekend away?
For instance, there's Labour Day on 1 May, which falls on a Monday this year (perfect for a spontaneous holiday!), but also Ascension Day and Corpus Christi in Austria and parts of Germany, which fall on a Thursday, as they do every year, making them perfect for a family vacation in Austria at our resort. This year, Ascension Day is on 18 May, while Corpus Christi is on 8 June. What's more, Whitsun is celebrated on 28 May, which means that Whit Monday on 29 May is also a public holiday. With all these possibilities and public holidays in mind, you should start planning your holiday as soon as possible and book your long weekend in the Pitztal valley – action-packed offers await hiking and cycling fans, while there are more laid-back options for those seeking relaxation. Make the most of this year's perfectly timed holidays and recharge your batteries at the Sportalm. We are looking forward to your visit.